Avengers: Endgame (2019)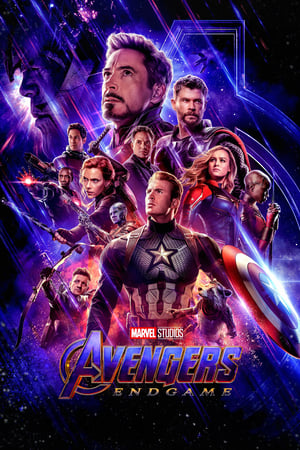 Avengers: Endgame (2019)
After the devastating events of Avengers: Infinity War, the universe is in ruins due to the efforts of the Mad Titan, Thanos. With the help of remaining allies, the Avengers must assemble once more in order to undo Thanos' actions and restore order to the universe once and for all, no matter what consequences may be in store.
Release: April 24, 2019
Duration: 181 Min
Genres: Adventure, Science Fiction, Action
Languages: English, 日本語,
Subtitles: Arabic, Arabic, Bulgarian, Czech, Danish, German, Greek, English
Robert Downey Jr.
Tony Stark / Iron Man
Chris Evans
Steve Rogers / Captain America
Mark Ruffalo
Bruce Banner / Hulk
Chris Hemsworth
Thor Odinson
Scarlett Johansson
Natasha Romanoff / Black Widow
Jeremy Renner
Clint Barton / Hawkeye
Don Cheadle
James Rhodes / War Machine
Paul Rudd
Scott Lang / Ant-Man
Chadwick Boseman
T'Challa / Black Panther
Benedict Cumberbatch
Stephen Strange / Doctor Strange
Brie Larson
Carol Danvers / Captain Marvel
Tom Holland
Peter Parker / Spider-Man
Evangeline Lilly
Hope Van Dyne / Wasp