Chances Are (1989)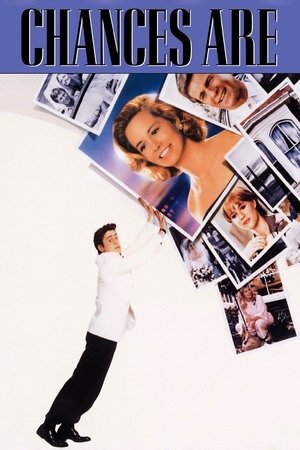 Chances Are (1989)
Louie Jeffries is happily married to Corinne. On their first anniversary, Louie is killed crossing the road. Louie is reincarnated as Alex Finch, and twenty years later, fate brings Alex and Louie's daughter, Miranda, together. It's not until Alex is invited to Louie's home that he begins to remember his former life, wife and best friend. Of course, there's also the problem that he's attracted to Louie's/his own daughter.
Release: March 10, 1989
Duration: 108 Min
Genres: Fantasy, Comedy, Romance
Languages: English
Subtitles: Czech, German, Greek, English, Spanish, French, Hungarian, Italian, Korean, Dutch
Cybill Shepherd
Corinne Jeffries
Robert Downey Jr.
Alex Finch
Mary Stuart Masterson
Miranda Jeffries
Christopher McDonald
Louie Jeffries
Josef Sommer
Judge Fenwick
Susan Ruttan
Woman in the Bookstore
Richard DeAngelis
Hot Dog Vendor
Kathleen Freeman
Mrs. Handy
Dennis Patrick
Archibald Blair
Gianni Russo
Anthony Bonino